Modern technologies and devices allow tracking vehicles, people and other mobile objects located anywhere in the world. Tracking is essential to control movement, optimize costs and ensure safety. GPS trackers cam be used for business and personal purposes. It is enough to purchase special equipment, software and set up their joint work to get to know where a vehicle or a person is located. But, which is the best choice?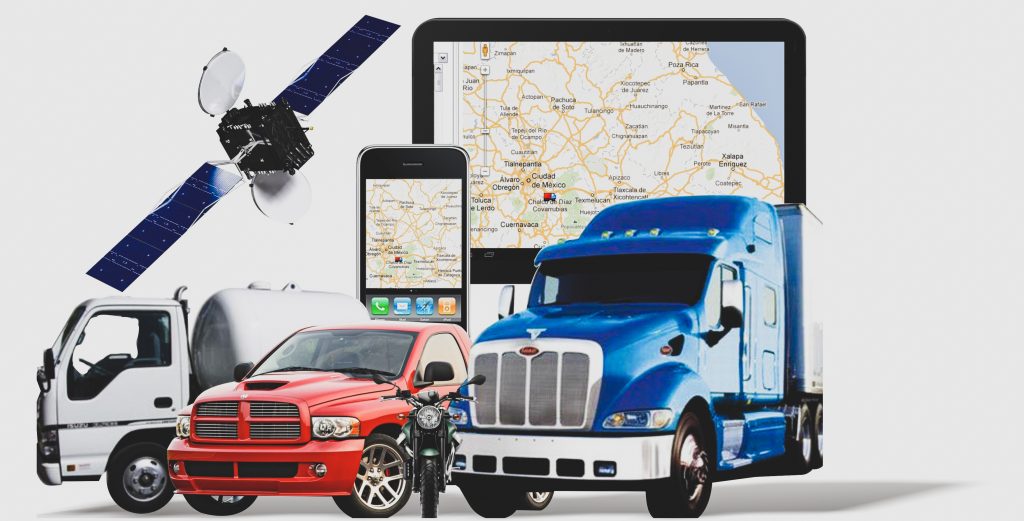 GPS Solutions is the official representative of the leading manufacturers of controllers and software in Baku. These are Teltonika, Ruptela and Wialon.
Teltonika
European manufacturer specializing in the production of equipment and software for GPS/GLONASS vehicle monitoring. Offers a wide range of trackers, including for personal monitoring. The company was founded in 1998.
To start GPS tracking, you just need to buy a tracking device, configure it using the configurator, and integrate the monitoring system into your business. GPS Solutions specialists are ready to advise on all operational issues.
The most popular models are Teltonika TMT 250, Teltonika FMB 920 and Teltonika FMB 120. The trackers are designed for real-time vehicle tracking, equipped with innovative GNSS, GSM and Bluetooth modules for maximum monitoring reliability. The devices are compact, easy to install in hard-to-reach places, and have an internal battery. Configured using SMS commands and a configurator on a PC. The TMT 250 controller has a waterproof casing. FMB 120 model with two SIM-cards for easy data transfer in roaming.
Management is carried out through the customer's personal site from any device connected to the Internet. The company's catalog also offers universal CAN adapters that read more than 100 vehicle parameters. Country of origin – Lithuania.
Ruptela

An international company that develops software and equipment on transport telematics. Offers comprehensive GPS solutions for fleet management and monitoring. Founded in 2007.
TrustTrack is a satellite tracking system developed by experienced professionals. The company offers software with good functionality, controllers and configurators adapted for its operation for setting up and integrating software into business. The user-friendly Ruptela API provides simple, intuitive interaction between web applications. To start monitoring, you need to log into the user's personal account on the website.
The platform offers a diverse set of options for fleet management and control, ranging from Ruptela Eco-Drive, which allows to reduce fuel consumption and improve safety, by analyzing the driving style of drivers, to universal solutions for cars, trucks and commercial vehicles.
Using the example of the manual for Ruptela FM-Eco 4, you can see that the company offers inexpensive, compact, easy-to-use tracking devices. Monitoring is carried out in real time. You can choose models with shockproof and waterproof casing, various interfaces. Additionally, you can order card readers, panic buttons, EasyWires, door, temperature, and fuel level sensors and other accessories.
Wialon
The Wialon platform is a convenient and functional solution for satellite fleet monitoring developed by Gurtam. The system supports over 1000 devices, including Teltonika and Ruptela trackers. The company offers customers various options for using the software, depending on their capabilities and requirements.
The PRO system provides complete control of the transport without the intervention of third parties. Local allows to establish fleet management from your own server. And Wialon Hosting – a cloud solution for those who want to save money without losing in functionality. You can learn more about registration, program capabilities and download Wialon to your computer on the official website . Demo version will help to evaluate all the advantages of working with Wialon.
Today Wialon is a software platform with the largest set of functions for tracking and controlling vehicles. That is why we have chosen this system and offer its integration in business of our customers. In Azerbaijan, you can use the services of other companies, for example, Globtel and GeoTek, but the system they offer is less flexible and functional. Only GPS Solutions, as an official distributor of Gurtam, Teltonika and Ruptela, will offer the most favorable and flexible terms of cooperation.