The option to select parameters for driving behavior analysis: acceleration, braking, speeding, reckless driving, acceleration while cornering. Eco Driving can track other violations depending on created sensors.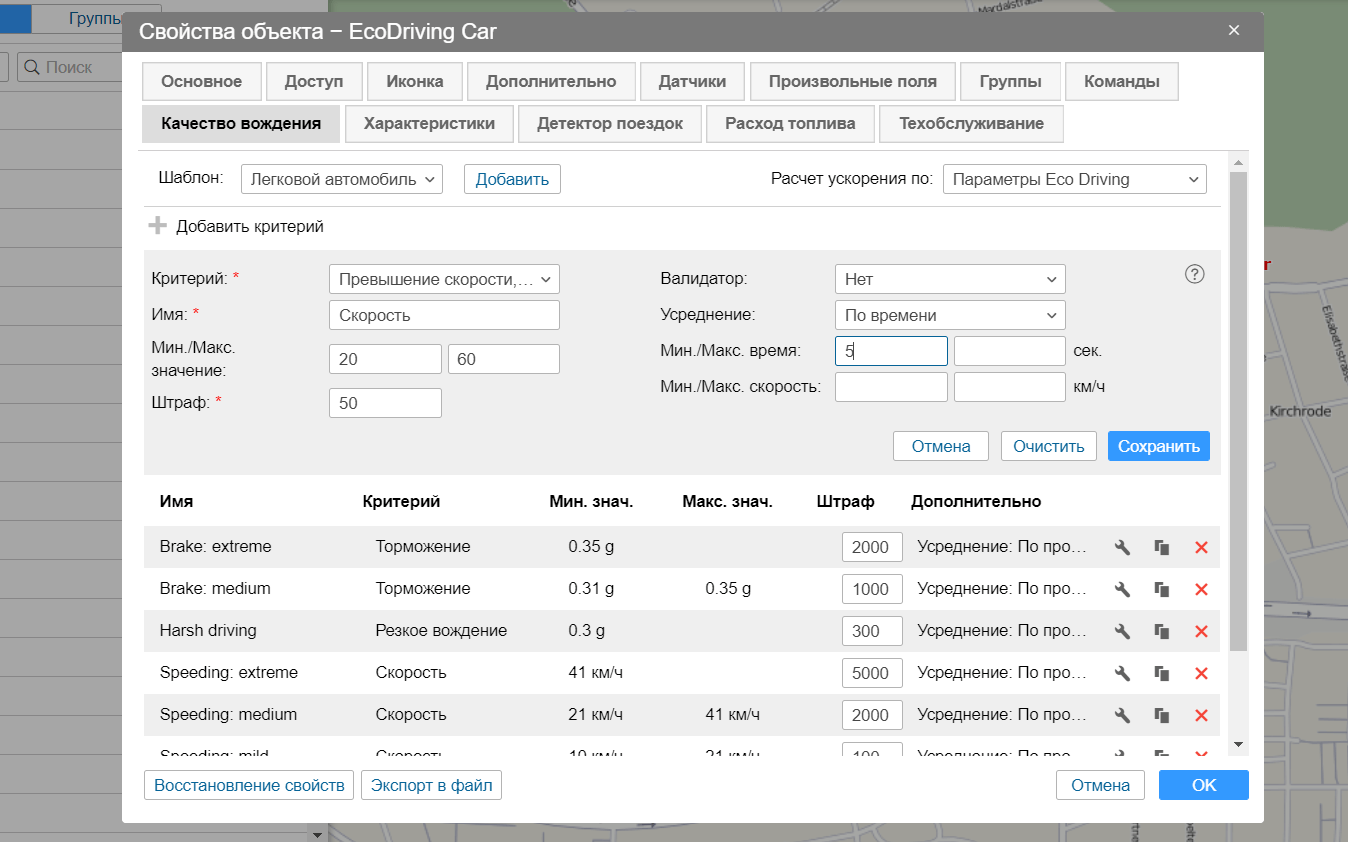 A detailed report on trips with a map and a violations table, the driver's rating displayed with regard to the trip duration in the form of a column.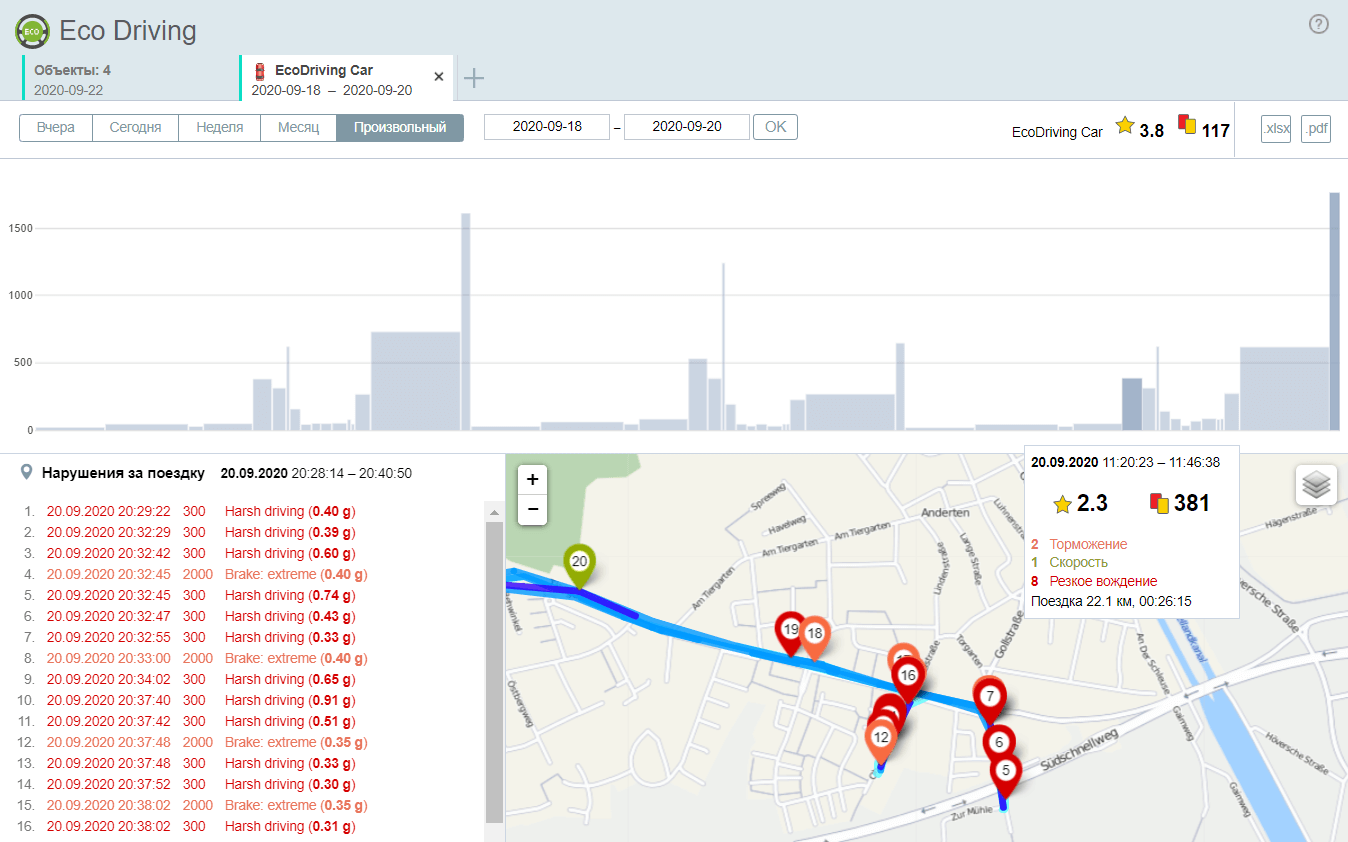 Several types of reports for a comprehensive driving behavior analysis: by driver, group of drivers or units for any period. Export to PDF and XLSX files.