The equipment that we use is manufactured in Europe and is the world leader on sales for its excellent build quality, resistance to power surges and flexible roaming settings.
Main functions:
Real-time location control
Storing history in internal memory
Ignition status monitoring
Possibility to install a panic button
Determining battery voltage
Door open/close detection
Special functions:
GPS STANDARD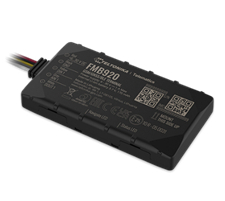 Bluetooth for external devices and low energy sensors.
Temperature and humidity sensor, Hands Free, OBDII ELM 327, Inateck Barcode Scanner.
Support of universal BLE sensors: temperature, tire pressure, door opening, driver identification, wireless immobilizer, etc.)
Backup battery allows the device to work without external power source
Safe Driving (detecting harsh braking, acceleration and cornering), overspeeding, GSM signal blocking alert, GPS fuel consumption calculation, idle alert, disconnection detection, vehicle towing detection, accident detection, autogeofence
Accident detection function based on accelerometer data
GPS PRO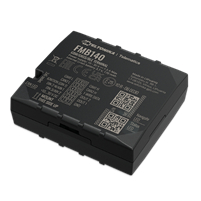 All features of GPS Standard
1-Wire® interface for connecting RFID, temperature sensor, driver identification sensor, etc.
True fuel consumption and level, odometer mileage, temperature, vehicle speed (dashboard), vehicle distance traveled, engine speed (rpm), accelerator pedal position, etc.