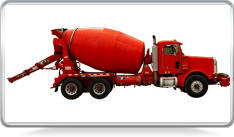 Control for mixer's working time allows monitoring the duration and route of the concrete pump with a running mixer.
Control for mixer discharging observes all places of unloading truck mixer by indicating their location on a map with the ability to view over any selected period.
System capabilities determine the concrete loading and unloading areas, and, in case of discharge outside the strict zone – automatically send notification to the dispatcher.